Our lodgings is located in the north of Barranquilla in a residential neighborhood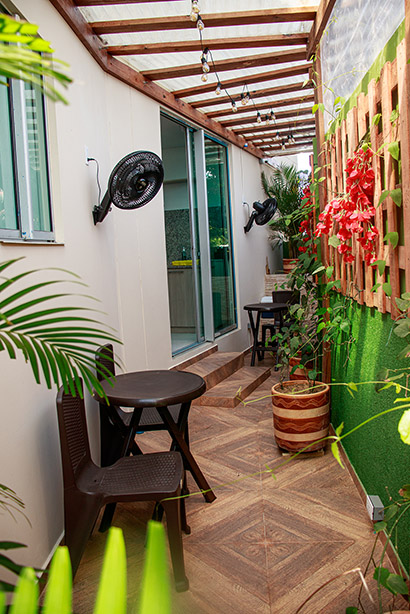 Your room is equipped with a minibar only for you, air conditioning, Smart TV, private bathroom, double-sized beds. Shampoo, liquid soap, and hand towels included. Your room is secured with digital locks, only you know your passcode.
Our accommodation is notable for the peace of mind that lives and breathes in our rooms especially for those who after a day of work or sightseeing you want to come to rest and relax without the noise and be able to sleep peacefully.
We have security cameras only in common areas only: corridors, lobby, common area within the apartment. Never inside the private rooms.
• Fire extinguishers • Smoke detectors • Security alarms
Advantages of staying with us:
Just a 2 blocks away you will find bars, restaurants, transport, shops.
Just 5 minutes in a car, close to the medical zone most important of Barranquilla.
Just 7 minutes in cart shopping malls, cinemas, bars, all kinds of shops.
We are in a strategic area which you can move with ease without congestion.
Each apartment has a the kitchen is fully equipped with: coffee maker, blender, sanduchera, pots, dishes, cups, plates, microwave etc Dining area and an area of room for coffee, or be in readingthese areas, you will share with other guests. We also have a small gym, enough for your stay.
Our guests executives and all those who need virtual meetings work, we have a living room COOWORKER  that you can use with a minimum value the time, and with Wifi completely free of charge.
Let us know and we will collect your clothes Monday to Saturday at 8:00 AM
Enjoy your stay with us, we accept the company of your pet
We have a small gym withfor that you practice in your stay.
Cámaras security in common areas. Except in the rooms